My little gunsmithing project this weekend was a trigger replacement on my Glock 43x MOS.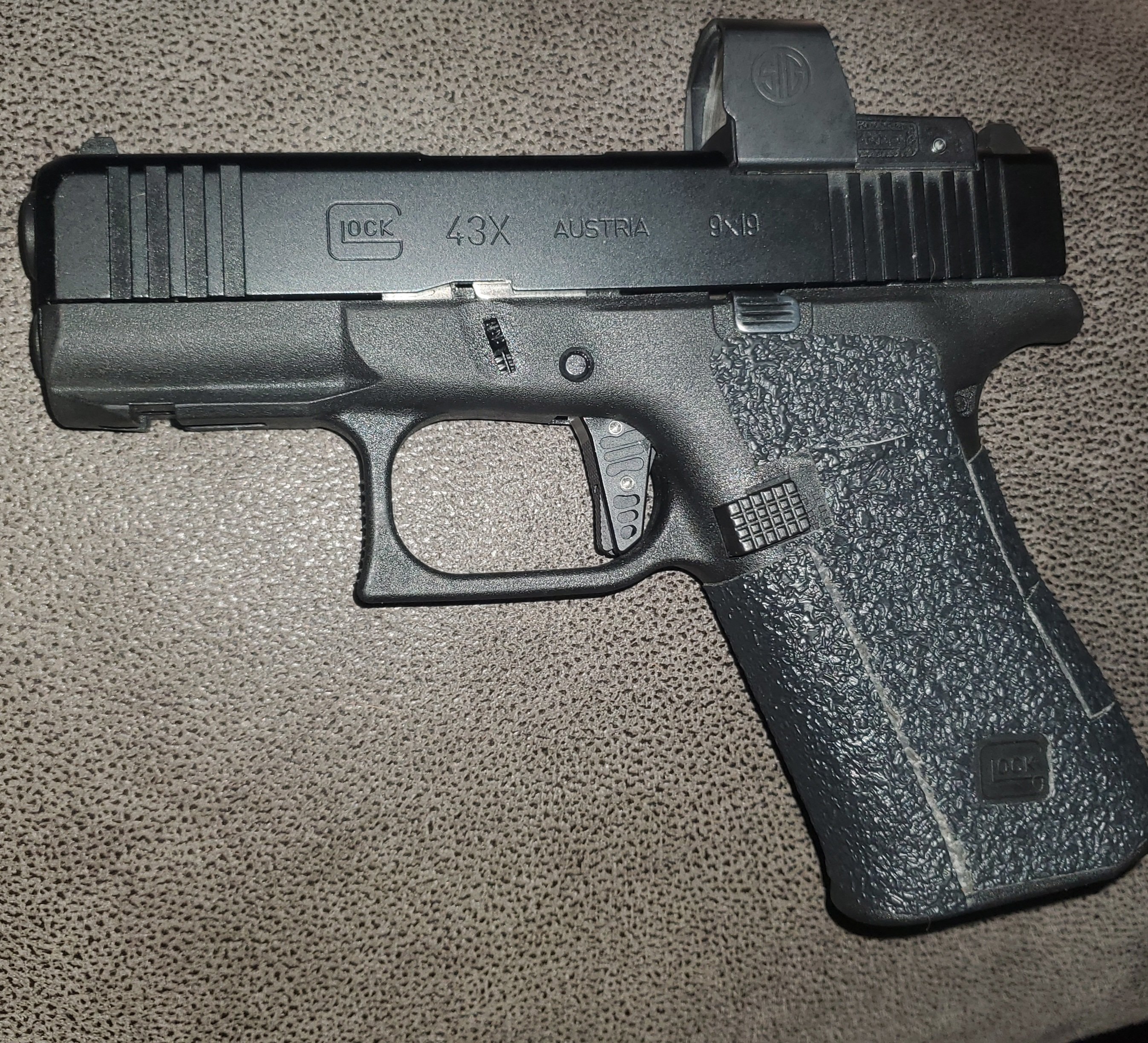 I originally purchased the Glock 43x-mos because I liked its size and capacity with aftermarket Shield Arms magazines. I however, absolutely hated the factory trigger. I bought it anyway as the positives far outweighed this bad trigger.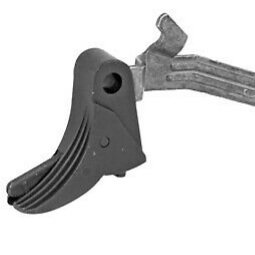 After a bunch of research, I decided on Johnny Glocks Flat Faced Trigger Shoe. My process was fairly simple. #1 Remove OEM Glock trigger shoe. #2 High polish metal on metal contact surfaces on the trigger bar and connector using a Dremel and buffing compound. #3 Installation of Johnny Glocks Flat Faced Trigger Shoe.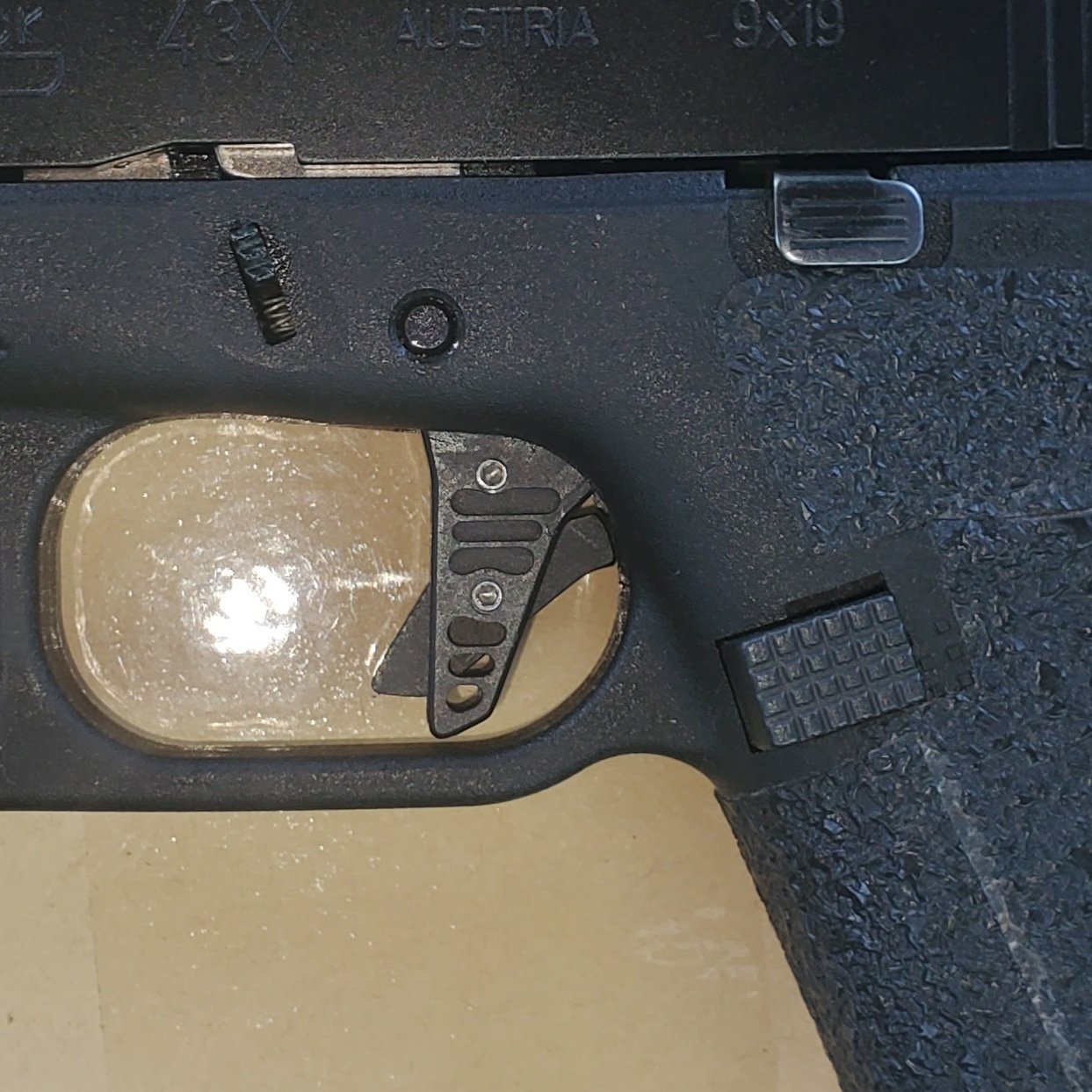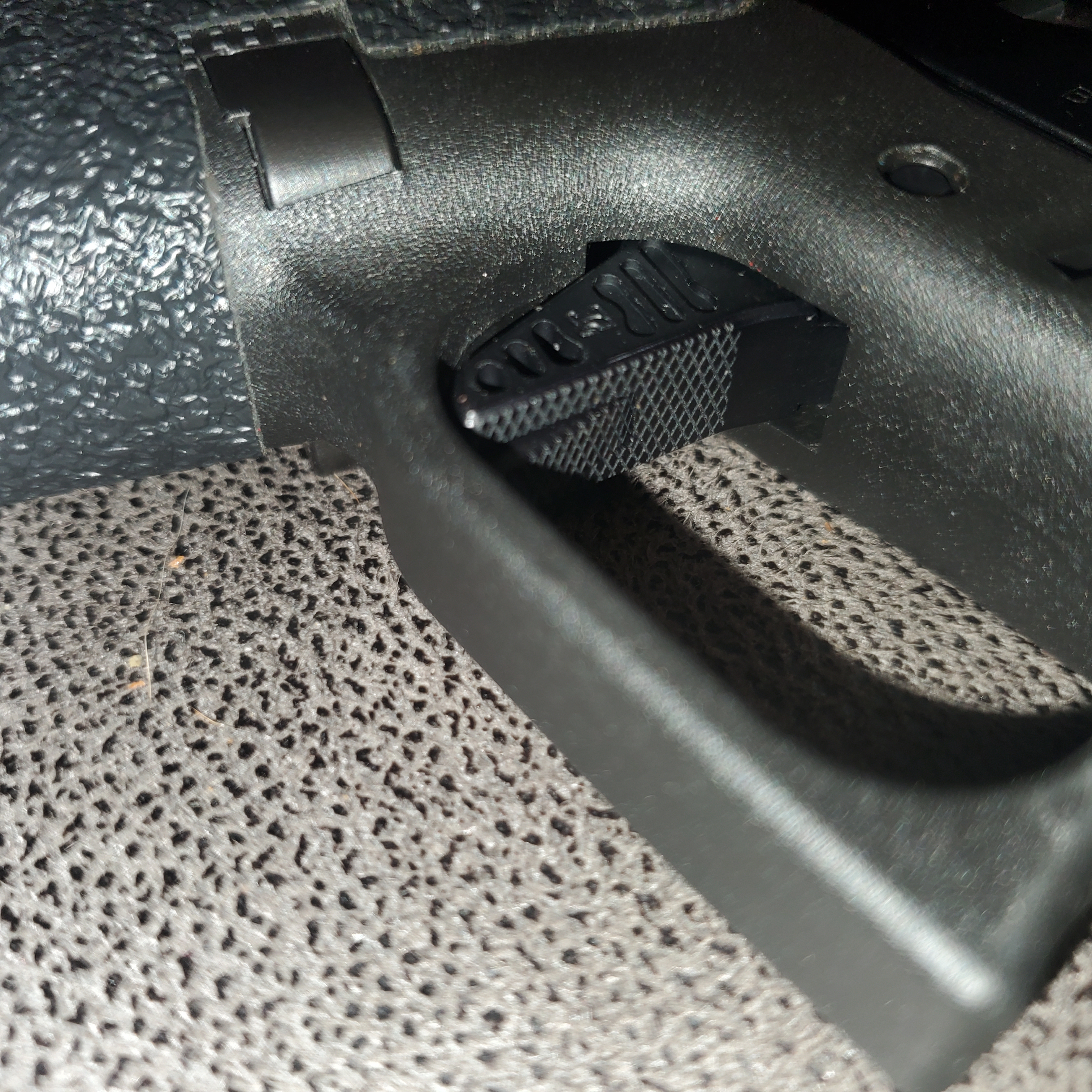 This simple modification completely changed the feel of this gun. Now, I absolutely love this gun. The trigger feels fantastic on my finger. It now feels buttery smooth just like a 1911 single action. You would never think it possible to get the 1911 trigger feel in a striker fired weapon. Somehow Johnny Glocks has done just that. Pressing the trigger is now all just pressure like the 1911. Seemingly no creep/pre travel (there's an 1/8″ pre travel built in. This can not be altered) and all but nothing for overtravel. It has to be shot to be believed.
I will definitely be recommending Johnny Glocks trigger upgrade kits. If there should ever be another Glock pistol in my collection you can rest assured that it will be wearing one of Johnny Glocks triggers.